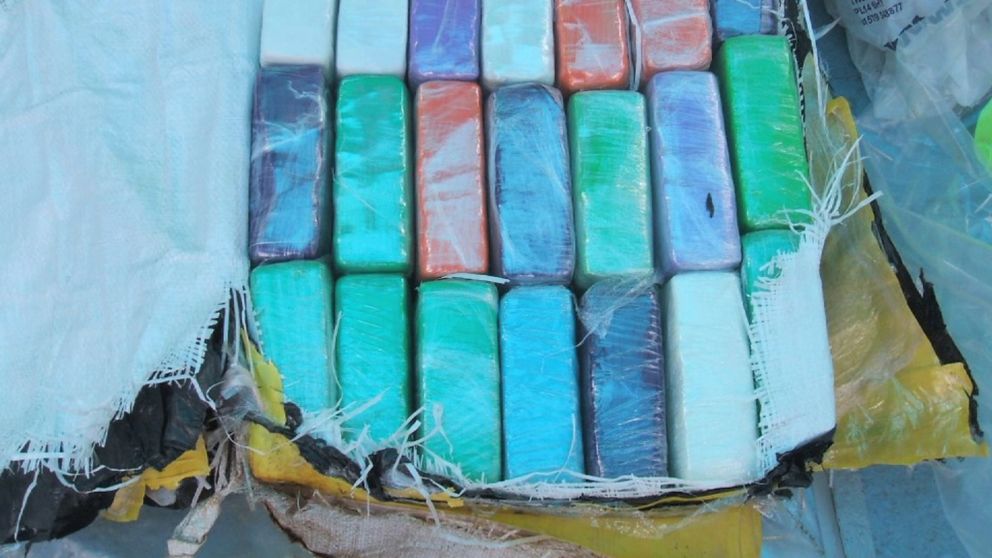 Three men have been convicted after they attempted to smuggle in more than £80m ($98m) worth of cocaine into the UK. Skipper of a fishing boat Michael McDermott, 68, was found guilty following a one week trial at Bristol Crown Court of attempting to traffic nearly one ton of the drug last August.
He was arrested by National Crime Agency (NCA) and Border Force officers just off the coast of Cornwall along with his co-conspirators David Pleasants 57, and Gerald Van de Kooij, 27, who admitted to drug importation charges on the first day of the trial.
A investigative team discovered 38 bales of cocaine hidden under bags of sand and gravel in the boat's fish hold, weighing in at a combined total on 939 kilos. NCA forensic experts found that the cocaine was between 60 and 70% pure, with a street value of nearly £84m.
McDermott denied the drug smuggling allegations against him, claiming he knew the cocaine was on board the vessel but that he was forced into travelling with it and did not know who the other two men were.
Investigations show that McDermott purchase the MV Bianca boat in the weeks before he was arrested, with the bill of sale signed by Pleasants using a fake name.
Van de Kooij was then flown in from the Netherlands on 12 August, a few days before the trio set off on the Bianca from Ramsgate, after the other two defendants had slept on the boat for a few days beforehand to carry out work on it.
The men took the cocaine on board the boat from another vessel just south of Ireland after sailing through the English Channel and out into the Atlantic, before turning round and heading back towards Cornwall.
116 total views, 2 views today